To news overview
© Getty Images/Red Bull Contentpool
Max Verstappen has taken an emphatic pole position in treacherous conditions at Spa-Francorchamps, as the Red Bull driver clinched top spot right at the chequered flag in qualifying.
The session was interrupted for a lengthy period during Q3, due to a huge crash for McLaren's Lando Norris.
Norris lost control going through Eau Rouge in the heavy rain, hitting the barriers at the top of the hill at high speed. With his car spinning helplessly across the track, the session was quickly red-flagged while Norris radioed in to confirm to McLaren that he was unhurt. Climbing free of his stricken car, Norris was taken to the Medical Car to be brought to the Medical Centre, while McLaren have said he is currently undergoing checks.
A furious Sebastian Vettel, who stopped his car alongside Norris to make sure that he was OK, got on the radio to complain that he had called for red flags in the extremely wet conditions moments before Norris' crash.
The session then went through a lengthy stoppage to allow for the rain to clear up, while the Safety Car did numerous laps to evaluate the conditions. After 45 minutes, officials agreed the conditions had cleared enough to allow for the session to resume with eight minutes and 59 seconds left on the clock for the drivers to set their qualifying times.
With the drivers opting for the Intermediates for their flying laps, it was Mercedes' Lewis Hamilton who initially set the pace ahead of Verstappen but, as the session hit the final seconds, Williams' George Russell popped to the front with an astonishing lap some 1.5 seconds quicker than what Hamilton had managed. Just as Williams began to celebrate, Verstappen crossed the line to pip Russell by 0.3 seconds, with Hamilton just 0.013s behind Russell.
Daniel Ricciardo will start from fourth in the surviving McLaren, having improved throughout the qualifying session after struggling in Q2.
Vettel will start from fifth, with Pierre Gasly in sixth for AlphaTauri. Sergio Perez will start from seventh place for Red Bull, with Valtteri Bottas qualifying in eighth. However, the Finn will start from 13th as a result of a five-place grid penalty for being the catalyst of the Hungarian Grand Prix first-lap chaos.
Alpine's Esteban Ocon will start the race from eighth as a result of Bottas' penalty, with Norris elevated to ninth, although his starting position is uncertain as a result of the damage to his car during qualifying, and his overall condition.
Result Qualification - Belgian
Pos.
Driver
Team
Time
Tyre
Results are being loaded...
View full results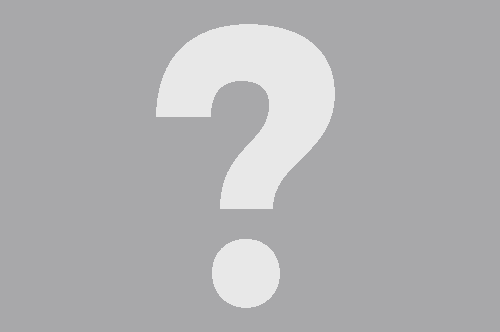 Q2
With a damp track and threatening rainclouds, the 15 remaining drivers for Q2 immediately headed out on track to get in banker laps. Everyone, bar the two Mercedes drivers, came out on new Intermediates but, seeming to realise their error, Hamilton and Bottas both came back in immediately to change their used tyres for new Intermediates.
While Mercedes were doing that, Norris went quickest with a 1:57.235 to go 0.7s clear of Gasly, with Leclerc a further 0.8s back. Verstappen then took over second spot, just a tenth behind Norris, while Hamilton backed out of his first flying lap after going fastest in the first sector.
With the rain seeming to intensify, Mercedes' first flying laps were only good enough to put Hamilton in seventh and Bottas in ninth, while improvements from Ricciardo and Lance Stroll pushed them down to ninth and 11th respectively.

With two minutes remaining, both Mercedes drivers were knocked down into the bottom five as they pitted for a final set of Intermediate tyres to further increase the pressure on them for their last run.
Vettel crossed the line to go second fastest at the chequered flag, half a second down on Norris' time, while Hamilton then escaped the drop zone to go second on his fresh Intermediates. Bottas was also able to follow suit, popping up to third.
As Q2 ended, it was Norris who finished fastest, 0.2s ahead of Hamilton and Bottas. Gasly finished in fourth with Verstappen in fifth.
Knocked out from Q2 were Ferrari's Charles Leclerc, Williams' Nicholas Latifi, Ferrari's Carlos Sainz, Alpine's Fernando Alonso and Aston Martin's Stroll.
Q1
With the qualifying session initially delayed, the green light saw all twenty drivers take to the track without hesitation in order to maximise their time in a high-risk session.
18 of the 20 drivers chose the Wet tyre for their first runs, with just the two Williams drivers opting for Intermediates. Latifi spun off on his first flying lap, with the resulting yellow flags also compromising Russell right behind on track. But the Intermediates did appear to be the correct choice, with Russell going fastest shortly afterwards. With the two Williams drivers some five seconds quicker than those on Wets, the rest of the field started to switch to the Intermediates as well.
It took until five minutes remained in the session before anyone beat the Williams, with Sainz going fastest, before Perez, Leclerc and Ricciardo also went to the top. Russell briefly snatched back top spot, before Verstappen managed to go quickest as the times quickly fell.

Norris then went quickest by almost a full second over Verstappen, while the two Mercedes drivers climbed the order with just three minutes remaining in Q1.
Despite a lock-up entering the chicane, Hamilton was able to slot into second place behind Norris, while the two Aston Martin drivers left it until the final minute to escape the bottom five.
At the chequered flag, it was Norris quickest on a 1:58.301, 0.4s ahead of Verstappen who himself was half a second clear of Hamilton.
Knocked out in Q1 were Alfa Romeo's Antonio Giovinazzi, AlphaTauri's Yuki Tsunoda, Haas' Mick Schumacher, Alfa Romeo's Kimi Raikkonen and Haas' Nikita Mazepin.
Also interesting:
Video: The secrets of the Spa-Francorchamps F1 circuit
Follow Rudy van Buren as he takes you on a flying lap around Spa-Francorchamps while explaining what makes the track so exciting.