To news overview
© XPBimages
Max Verstappen won Formula 1 qualifying for the Belgian Grand Prix, but it will be Carlos Sainz who starts on pole position after grid penalties are applied.
Verstappen's 1:43.655s lap was quickest of all at Spa-Francorchamps, but after taking engine and gearbox penalties, he drops down to 15th place.
Sergio Perez will ride shotgun on the front row, just over two-tenths behind Sainz who could not improve to snatch pole outright on a scrappy final Q3 lap.
Charles Leclerc was fourth fastest on the day, but Ferrari once again messed up his strategy.
Running off-sequence to the rest, Leclerc was fitted with fresh Soft tyres for his sole Q3 lap, despite seemingly being planned to go out with a scrubbed set.
He emerged again late on to tow Sainz up the Kemmel Straight, but Sainz could not find the required 0.632s to Verstappen.
Esteban Ocon was fifth fastest, but like Verstappen and Leclerc, he's destined for the back of the grid, thus promoting Alpine teammate Fernando Alonso to a third-place slot.
Lewis Hamilton was the lead Mercedes in fourth place, one place ahead of George Russell, as Alex Albon impressed with sixth.
The other Q3 runner, Lando Norris, was 10th quickest, meaning he will start behind Verstappen, Leclerc, and Ocon once his own grid drop is applied. Daniel Ricciardo will be promoted to seventh, with Pierre Gasly eighth.

Verstappen is due to start 15th, Leclerc 16th, Ocon 17th and Norris 18th.
Result Qualification - Belgian
Pos.
Driver
Team
Time
Tyre
Results are being loaded...
View full results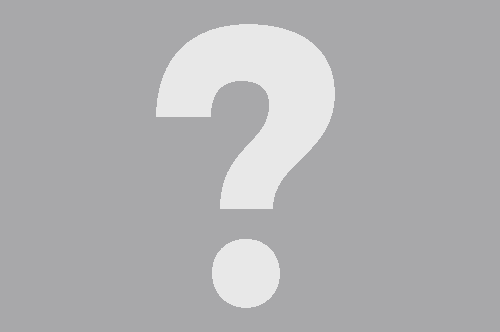 Ricciardo falls at the Q2 hurdle
In the flurry of late laps at the end of Q2, McLaren opted to get Norris to tow teammate Ricciardo through sector one to aid his lap time.
However, the Australian's effort of 1:45.767s was just pipped at the last by Albon – who advanced through to Q3 for the first time this season – meaning every driver on the full-time grid has at least once.
Ricciardo was joined by Gasly, Zhou Guanyu, Lance Stroll and Mick Schumacher in dropping out of the second stage.
Up front, Leclerc was the fastest driver – clocking a late 1:44.551s to usurp Verstappen's lap on used Soft Pirelli tyres.
The Mercedes duo slotted into fifth and sixth, Hamilton ahead of Russell.
Vettel and Bottas out in Q1
The shock of Q1 came via Alfa Romeo's Valtteri Bottas who was 20th and slowest of all the drivers, nearly 3.2s slower than the Verstappen benchmark.
It is the first time the Finn has been knocked out of Q1 since the 2015 Monaco Grand Prix – 148 races ago.
He won't, however, start 20th, as he will be ahead of the glut of drivers taking grid penalties for the race.
Elsewhere, Sebastian Vettel was knocked out by just 0.002s, with Schumacher taking the final spot in Q2.
The Aston Martin driver was on the cut-line, before Albon's final lap of the session vaulted the Williams up to P6, splitting the Mercedes duo.
Nicholas Latifi, Kevin Magnussen and Yuki Tsunoda, after a big lock-up into the Bus Stop chicane, were also eliminated.
Up front, Verstappen's 1:44.581s was comfortably half-a-second clear of Sainz in P2.
Also interesting:
F1 Podcast: What life was like as an F1 mechanic 60 years ago
RacingNews365.com F1 journalists Dieter Rencken and Michael Butterworth are joined by Cedric Selzer, former chief mechanic to Jim Clark in his championship-winning year of 1963.