To news overview
© XPB
Carlos Sainz has won his maiden Grand Prix after a dramatic and unforgettable fight for victory at Silverstone.
The Spaniard, Charles Leclerc and Lewis Hamilton all looked at one stage to be heading for the win as the trio fought it out, both on track and through the pit lane.
But Sainz, who with only a handful of laps to go was told to save fuel, benefitted from a late-race Safety Car to hold on and snatch glory.
The win has ended his 150-race wait to stand on the top step of the podium, while Sergio Perez and Hamilton joined him in spraying champagne.
Max Verstappen was only able to finish seventh due to car troubles, while Mick Schumacher scored his first career points, behind the wheel of his Haas, in an impressive eighth.
Pos.
Driver
Team
Time
Tyre
Results are being loaded...
View full results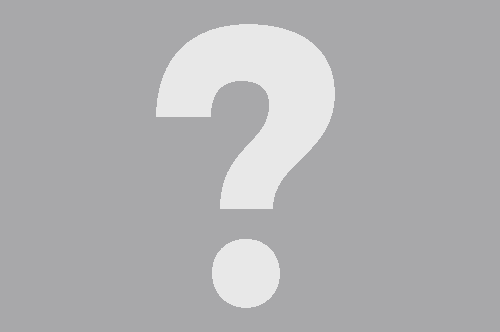 Zhou crash starts British GP on worrying note
Verstappen sprung a surprise before the race had even begun, with Red Bull opting to start him on Soft tyres while his rivals went for Mediums. Russell, meanwhile, gambled on Hard tyres as Mercedes varied their own strategies.
Those Soft tyres gave Verstappen the advantage off the line as he overtook Sainz through Abbey, but an incident in the midfield at Turn 1 brought out the red flag only moments later.
A collision between Russell, Pierre Gasly and Zhou Guanyu left Zhou upside down and skating across the gravel, from where he received immediate medical attention before being stretchered away from the area.
The crash also left Russell and Alex Albon out of the race, at a Grand Prix both consider to be their home event. Albon was sent to the medical centre and then to Coventry Hospital, while Zhou was eventually given the all-clear.
While the FIA attempted to repair the barrier, a number of protesters stormed the track at the Hanger Straight before being removed by the local authorities. It came following warnings, revealed by Northamptonshire Police on Friday, that a protest was planned.
Albon and Zhou both okay, despite horror shunt
After much deliberation amongst stewards, the decision was made that the race will restart with the original order in place as "not all of the grid had passed the Safety Car 2 line" when the red flag thrown.

That returned Sainz to the front, ahead of Verstappen, with Hamilton moving backwards from third to fifth. Russell, Zhou and Albon were all unable to make the restart while Nicholas Latifi moved up to eighth.
Verstappen opted to switch from Soft to the Medium tyres, while Sainz and Leclerc stood by their initial call to start on Mediums.
© XPB
Ferrari get the upper hand after the restart
At the restart, Sainz was able to stay ahead of Verstappen while Leclerc made contact with both Sergio Perez and Verstappen as the trio fought for second place. That allowed the Spanish race leader to build an early one-second lead, and Perez was left with front wing damage.
Hamilton, meanwhile, fell to sixth after losing out following a lap-long battle with fellow home hero Lando Norris. The pair were then left stuck behind a wounded Perez before the Mexican pitted for a new front wing on Lap 6.
Hamilton then moved past Norris, much to the delight of the British fans, as he set about catching the trio ahead of him.
Verstappen's race collapses, just as it comes to life
By Lap 10, Verstappen was beginning to close in on Sainz as he started to benefit from the 12 kmph advantage of the Drag Reduction System (DRS). His pace forced a mistake from the Spaniard, who bounced over the grass at Becketts and lost his position at the front.
But just as he had taken the lead, the Dutchman was hit with a problem, thought to be a puncture, that forced him to pit for new tyres. Sainz stormed into the lead with Leclerc now smelling blood as he moved to second.
Verstappen returned to the track with work to do, but soon realised that even his fresh tyres felt the same as his earlier set and that the problem was not rubber related, and was instead an issue with his car.
"It's 100 per cent broken," he fumed, as the team informed him that the problem was bodywork-related and that he must manage it until the end of the race.
His hopes of a Grand Prix win were over; he would go on to finish seventh.
Ferrari face teammate problems after Verstappen blow
Leclerc soon closed in on Sainz at the front, with the Monegasque demanding his teammate find more pace so as not to leave the pair at risk from Hamilton behind.
Sainz was told to push but Leclerc remained hot on his heels, no matter how much new pace the Spaniard found.
The pressure was released on Lap 20 when Sainz was called to the pit lane for fresh tyres, releasing Leclerc to push his car to the limit.
Sainz returned to the track in third with plenty of clear track ahead of him – but with Sainz out of the way, Leclerc went no faster as Hamilton cut the gap from four seconds to less than a second within only a matter of laps.
Leclerc responded by pitting for fresh tyres of his own and returned to the track just behind his teammate: Ferrari's problem remained unsolved.
Hamilton joins the fight for the race win
With clear air, Hamilton set about building his lead as he aimed for the 19-second gap needed to pit and return to the track ahead of his Ferrari rivals.
Leclerc was left fuming once again, as Sainz slowed his progress and Ferrari played right into the hands of Mercedes. Eventually, Leclerc found a way past but by now Hamilton had built a lead of 18.6 seconds and was pondering a switch onto the faster, Soft tyres to end the race.
Hamilton pitted from the lead on Lap 34 for Hard tyres and returned to the track just behind both Ferraris – but with boots newer and fresher, as he set his sights on catching and passing the pair during the remaining 20 laps.
The Mercedes driver soon started to close in, all while Ferrari warned Sainz that he must save fuel if he had hopes of making it to the chequered flag.
© XPB
Ocon causes late-race Safety Car
But just as the race was promising to deliver a stunning finale, the Silverstone fans were treated to a late-race showdown as Esteban Ocon stopped on the track due to a fuel problem, resulting in a Safety Car.
Hamilton and Sainz pitted for fresh Soft tyres while Leclerc, vulnerable on old Hards, stayed out on track. The Safety Car also spelled good news for Sainz's fuel concerns, with the driver now able to make up for his lack of fuel by running slowly as the restart loomed.
"I'm going to be a lot faster than Charles," Sainz urged his team as he made his move instantly on Leclerc, just as the race restarted with nine laps to go.
Hamilton, meanwhile, lost third to the climbing Perez as the Red Bull and Mercedes began an epic battle in their attempts to catch up with the runaway Sainz, all with Leclerc in the way. The pair swapped places twice as Fernando Alonso joined in on the fun from behind.
Sainz wins maiden Grand Prix
The fight for second allowed Sainz to storm his way into a comfortable lead as he brought home his maiden Grand Prix win under the most dramatic circumstances.
Perez, whose race went mostly under the radar, came home in second, with Hamilton scoring a popular podium following a spectacular drive.
Verstappen, meanwhile, was only able to finish in seventh, with World Championship rival Leclerc in fourth.
Also interesting:
Video: How much does it cost to become an F1 driver?
RacingNews365.com breaks down how much it costs drivers to make their way up the ranks in the world of motorsport and become an F1 driver.