To news overview
© Alpine
Esteban Ocon has won his first Grand Prix, taking Alpine's first victory in Formula 1 since the team returned to the sport as Renault five years ago. The French driver benefitted from early chaos to come home as the race winner, weathering pressure throughout the race from Aston Martin's Sebastian Vettel.
Mercedes' Lewis Hamilton finished in third place, recovering from an early race strategy error.
The race was marred by a startline crash that was triggered by Mercedes' Valtteri Bottas, who ended up taking out McLaren's Lando Norris and Red Bull's Sergio Perez as well as causing heavy damage to the other Red Bull of Max Verstappen.
Pos.
Driver
Team
Time
Tyre
Results are being loaded...
View full results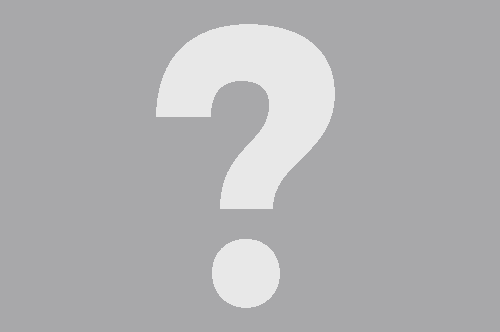 The complexion of the entire race changed just a few seconds after the lights went out. In damp conditions, Mercedes' Valtteri Bottas made a bad start from the front row and fell down the order. Attempting to brake later into Turn 1, he slid into the back of McLaren's Lando Norris. This sent the McLaren into both Red Bull cars, with Sergio Perez knocked out on the spot.
A separate incident between Aston Martin's Lance Stroll and Ferrari's Charles Leclerc also took those two out of the race on the first lap.
With the race red flagged to allow the track to be cleared of all the debris, this allowed Red Bull to carry out extensive repairs on Verstappen's car. McLaren quickly admitted defeat on Norris' car, with the British driver unable to take the restart due to the damage.
However, the chaos didn't end there. At the race restart, Hamilton came around to form up on the grid and take the start on the intermediate tyre. With the track rapidly drying, every single other car came in to switch to the dry tyres. With Hamilton the only car on the restart grid, the race resumed as the dry tyre runners filtered out of the pitlane, led by Williams' George Russell.
Russell encountered an issue on the first lap of the restarted race, causing him to slow, with Esteban Ocon moving into second place as Hamilton pitted from the lead to switch to the dry tyre.
The huge mistake from Mercedes meant that Hamilton emerged at the very back of the field, while Ocon led ahead of Aston Martin's Sebastian Vettel.
With Verstappen and Hamilton mired near the back of the field and struggling to make progress, Hamilton pitted again on Lap 20 to take on a fresh set of hard tyres. This proved inspired, with his immediate pace enabling him to jump past Verstappen and McLaren's Daniel Ricciardo as they pitted to cover the Mercedes stop.
© Alpine
With Hamilton able to exploit the pace of the Mercedes on his fresh hard tyres, he worked his way up slowly as other drivers pitted, as well as pulling off some great overtakes. This included a daring move around the outside of AlphaTauri's Yuki Tsunoda into Turn 4.
Working his way up to fourth behind Ocon, Vettel and Sainz after they had all pitted as well, Hamilton pitted again on Lap 48 to take on fresh mediums. He came back out in fifth place behind Alonso and started setting fastest laps in his bid to catch the cars in front of him.
Closing up on Sainz and Alonso with fifteen laps to go, his pace advantage of almost two seconds a lap wasn't enough to help him clear the Spaniard. With Alonso defending superbly, it took until Lap 65 for Hamilton to move up into fourth place and set about attacking Sainz for the final podium place. Latching onto Sainz, he cleared the Ferrari far quicker than Alonso, with Hamilton moving into third with four laps to go.
However, the battles with Sainz and Alonso had slowed Hamilton's progress and prevented him from being able to catch back up on Ocon and Vettel quickly enough to challenge for the win.
Ocon crossed the line to win his maiden Grand Prix just ahead of Vettel, with Hamilton finishing in third place to move ahead of Verstappen in the championship standings.
Sainz finished in fourth place, with Alonso coming home in fifth place after doing his bit to hold up Hamilton's charge and help Alpine to the victory.

AlphaTauri's Pierre Gasly finished in sixth place, taking fastest lap as well, coming in just in front of teammate Yuki Tsunoda. Williams took a double points finish with Nicholas Latifi finishing in eighth place ahead of George Russell, with the final points place going to Verstappen after his late overtake on Ricciardo.
Ricciardo fell behind Alfa Romeo's Kimi Raikkonen in the final laps, with the Finn taking 11th despite a 10 second time penalty during the race for an unsafe release from his pit box early on. Ricciardo finished 12th, with Haas' Mick Schumacher taking 13rd after some fiesty racing early on against Verstappen, Hamilton and Ricciardo, with the final classified runner being Alfa Romeo's Antonio Giovinazzi.
Haas' Nikita Mazepin retired as a result of damage to his front right wheel from being hit by Raikkonen in the pit lane, while Norris, Perez, Bottas, Leclerc and Stroll were the other retirements after the first lap chaos.