To news overview
© Getty Images / Red Bull Contentpool
Max Verstappen has bounced back from the disappointment of his Australian Grand Prix retirement to take pole position for the Emilia Romagna Grand Prix Sprint race – his first pole of the 2022 season.
The Red Bull driver set a 1:27.999 in the final part of qualifying, in what was a hugely dramatic and stuttering session that was broken up by five separate red flags.

Just nine drivers took part in Q3, due to Ferrari's Carlos Sainz crashing out in Q2 after an error from the Spaniard at the final corner – resulting in one of the red flags.
As the Q3 session began, it was red-flagged again almost immediately as Haas' Kevin Magnussen made an error at Acqua Minerali. Touching the white line on the left approaching the second apex, Magnussen lost the rear of his VF-22 and flew off the track. While the red flags were shown, he managed to extricate himself from the gravel and get back to the pits for a check-up and a fresh set of Intermediates.
The session resumed with almost nine minutes remaining, as the drivers came back out all armed with the Intermediate tyres. Setting the first time of Q3, Magnussen popped himself to the top, only to be immediately beaten by the two McLaren drivers.
Ferrari's Charles Leclerc then went quickest with a 1:28.778, with Verstappen popping his Red Bull into second and just 0.020 down on Leclerc. Next time around, Verstappen snatched away provisional pole position with a 1:27.999 as the yellow flags came out due to Valtteri Bottas stopping on track in his Alfa Romeo – the Dutch driver lifting off as he went through the yellow flags shown for the Finn.
Moments after Verstappen set the benchmark time, the red flags were shown to cover the recovery of Bottas' stricken Alfa Romeo, setting up a frantic final few minutes when the session resumed.
The remaining eight drivers took to the track with two minutes and 58 seconds remaining, with Verstappen leading Leclerc and the other cars out onto the track. With the Dutch driver clearly trying to delay proceedings to hamper Leclerc's progress as the rain intensified, his efforts proved unnecessary as Lando Norris brought out the red flags once again as he crashed his McLaren at Acqua Minerali.
Norris ended up with third place, 1.1 seconds away from Verstappen's time, while Magnussen wound up in fourth, 0.032s down on Norris.
Fernando Alonso popped his Alpine into fifth, with Daniel Ricciardo underlining McLaren's good session by claiming sixth. Sergio Perez finished seventh for Red Bull, with Bottas taking eighth after his early lap was enough to keep him ahead of Aston Martin's Sebastian Vettel in ninth.
Result Qualification - Emilia Romagna
Pos.
Driver
Team
Time
Tyre
Results are being loaded...
View full results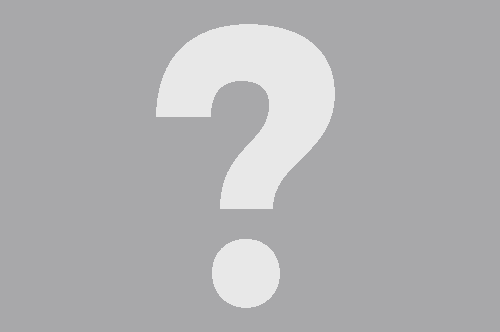 Q2
The start of Q2 was a flurry of activity, with the drivers peeling out with their engineers telling them to get a flying lap in before rain potentially hit the circuit.
Verstappen managed to get in a strong lap on the Softs, putting in a 1:18.793, with Sainz slotting into second place, just under two-tenths of a second behind.
But the session quickly turned into a nightmare for Sainz, as he made a critical error while on a flying lap.
Working his way through a lap as he approached the final corner, he appeared to lose the rear of his F1-75 and slid off sideways into the gravel to strike the barriers.
With the damage too much to get out of the gravel and continue, Sainz radioed in an apology and clambered free of his stricken Ferrari. While the session resumed a few minutes later, the rain had started to fall and resulted in very little action during the final seven minutes.
Q2 was essentially decided by the early laps in the drier conditions, with Verstappen leading Sainz, Norris, and Perez, while Vettel also gave Aston Martin a Q3 appearance as he did a time good enough for eighth place.
Both Mercedes drivers were eliminated, with George Russell in 11th and Lewis Hamilton in 13th – separated by Haas' Mick Schumacher. It's the first time since the 2012 Japanese Grand Prix that a Mercedes has failed to make it into the final part of qualifying.
Alfa Romeo's Guanyu Zhou was 14th, with Aston Martin's Lance Stroll in 15th.
Despite his crash, Sainz progressed on into Q3 as one of the top 10 drivers, although took no further part in qualifying.
Q1
With rain a constant threat at the start of qualifying, the Q1 session proved to be a manic opener as the drivers headed out on the Intermediate tyres for a sighter lap.
However, with conditions good enough for the slicks, the drivers made the switch to the red-marked Softs and loaded up on fuel to do multi-lap runs while building up their tyre temperatures.
Williams' Alex Albon was an early casualty, after his right rear brakes started flaming up as he slowed down to try getting back to the pits. With the brakes ablaze, debris from the Williams was scattered onto the tarmac and, as a result of the carbon fibre being an obvious danger to other cars, the session was red-flagged to allow for a clean-up.
Following on from his disqualification from the Australian Grand Prix qualifying, Albon is set to start the Sprint race from the very back as a result of the issue. His failure resulted in the session resuming to eliminate another four drivers.

With Mercedes clearly struggling for pace, it briefly appeared as though Hamilton would be another shock elimination after his disaster in Saudi Arabia last month. But Hamilton's final flying lap was enough to get him into Q2 by just 0.004 seconds as he finished 15th – just ahead of the knocked out Yuki Tsunoda from AlphaTauri in 16th.
AlphaTauri didn't have a good qualifying session at their home race, with Pierre Gasly only managing 17th in the second AT03. Williams' Nicholas Latifi was 18th, having had a dramatic off-track moment during the session, while Alpine's Esteban Ocon was the big scalp of Q1 in 19th after an apparent timing error from the team emerged to be a suspected gearbox issue.
Leclerc set the fastest time of Q1, ahead of Verstappen and Sainz.
Also interesting:
F1 Podcast: Can fast but fragile Red Bull respond to Leclerc's charge?
RacingNews365.com F1 journalists Dieter Rencken, Mike Seymour and Thomas Maher look back over the Australian Grand Prix, where Ferrari's Charles Leclerc triumphed and Red Bull's Max Verstappen retired.