To news overview
© XPB
Sergio Perez has won his first Monaco Grand Prix after Red Bull outsmarted Ferrari on strategy during a dramatic wet/dry race.
Charles Leclerc saw a blunder from his team drop him from first to fourth as drivers swapped their Intermediate tyres for dries, opening the door for Perez to jump to the front.
Carlos Sainz, who held out on his wet tyres to pit straight to dries, without the use of Intermediates, finished second with Max Verstappen in third.
The wet race was red flagged twice, firstly due to the weather conditions and secondly following a heavy crash for Mick Schumacher.

Pos.
Driver
Team
Time
Results are being loaded...
View full results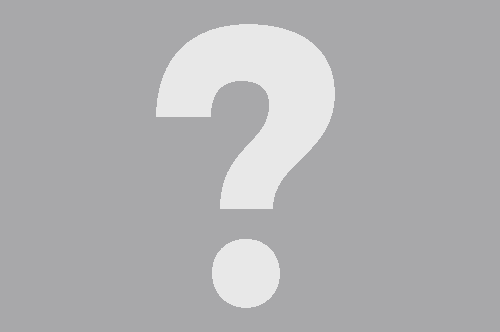 Rain delayed start in Monte Carlo
The drama at Monte Carlo began to unfold before the race had even started as rain fell on the Principality moments before lights out.
Race Control responded by delaying the race start twice, leading Verstappen, who was keen to get going, to ask: "What are we waiting for?"
While drivers waited, the rain began to fall heavier than before as Leclerc, who has never raced in the wet at Monaco, requested an iPad to be delivered to the grid so he could watch and learn from videos of historic wet laps.
The race did eventually get going behind the Safety Car just after 16:00 local time, with the action getting underway on Lap 3 with a rolling start.
How Perez got the jump on Leclerc
Leclerc led the cars into Saint-Devote with the order unchanged at the front, while Pierre Gasly was amongst the few who gambled to pit for Intermediate tyres at their first opportunity.
It was Gasly's fastest lap on Lap 7 that sent a message to those at the front as he teed up and completed superb overtakes on Zhou Guanyu and Daniel Ricciardo.
Lewis Hamilton was called to pit on Lap 16 as he put on the Intermediate tyres with Perez (in third) following suit one lap later. Ferrari called on Sainz to do the same but the Spaniard refused, keen to stay out on track and wait for the track to turn dry.
Leclerc and Verstappen pitted on Lap 18, both for Inters, leaving Sainz out to take the lead. But, crucially, Leclerc returned to the track behind Perez, leaving his hopes of a race win in tatters.
Ferrari gamble fails as Safety Car throws mid-race twist
Ferrari were the first of the front-running cars to gamble for dry tyres as Sainz made his wet tyre stint last; Red Bull copied Ferrari one lap later and returned to the track with Perez – who was rapid on his out lap – ahead of Sainz, Verstappen and Leclerc, much to the Monegasque's frustration.
However, Perez and Verstappen were both soon being looked at for crossing the pit exit line as they returned to the track, though ultimately neither driver was punished.
The stewards were given more pressing matters to worry about moments later, though, as Schumacher crashed badly at the Swimming Pool section. His Haas car was sliced in half by the incident, but the German was okay as the red flag was thrown.
The race resumed with just 45 minutes left on the race clock as Perez, now on new Medium tyres, led from Sainz (old Hards), Verstappen (new Mediums) and Leclerc (old Hards).
Monaco GP becomes late-race sprint
Perez led the pack into Turn 1 on the rolling restart but locked up heavily into Mirabeau, leaving him on damaged tyres with a predicted 26 laps to go.
Sainz and Leclerc, who remained on their used Hards, appeared faster than the Red Bulls, who soon saw their Mediums begin to lose grip.
But Perez was able to hang until the chequered flag, with the front four unchanged as they came across the line.
George Russell ended the day best of the rest with Lando Norris, Fernando Alonso, Lewis Hamilton, Valtteri Bottas and Sebastian Vettel all inside the points.

Also interesting:
F1 Podcast: Did off-track matters ruin the spectacle at the Spanish GP?
RacingNews365.com F1 journalists Dieter Rencken and Michael Butterworth discuss the Spanish Grand Prix, where Max Verstappen won a thrilling race after Charles Leclerc retired. But was the on-track action soured by a poor fan experience at the Circuit de Barcelona-Catalunya?