To news overview
© Red Bull Content Pool
Max Verstappen secured Red Bull's 100th F1 victory at the Canadian Grand Prix to move another step closer to a third Drivers' title.
The Dutchman was joined on the podium by Fernando Alonso and Lewis Hamilton, with the two Ferrari drivers fourth and fifth.
At the end of a dramatic weekend in Montreal, what did we learn?
Viewed by others:
Perez on thin ice
Sergio Perez could be excused for a couple of poor performances across a season when partnered with Verstappen, but the past three events have been nothing short of a nightmare.
A crash in Q1 in Monaco led to a no-score - fine, a mistake was made, move on. But Perez didn't move on in Spain and again failed to reach Q3 in qualifying.
To his credit, Perez returned to fourth in the race, though with Red Bull's dominance that still felt like a disappointment from the outside.
Canada provided a new opportunity after a weekend off, but the Mexican struggled for pace across the event and again Perez failed to make his way into the top 10 in qualifying.
Whilst we have become accustomed to Verstappen scything his way through the field from a problematic qualifying, Perez has been unable to replicate that form and now finds himself 69 points behind his teammate, surely putting his place at the team in doubt into 2024.
Verstappen, meanwhile, drew level with Ayrton Senna on 41 race victories with a masterclass in car management out front, notching 100 wins for Red Bull in F1.
Who's to say that tally won't hit 114 at the end of the season.
© XPBimages
F1 greats have life left in them
Behind Verstappen, two more multiple World Champions completed what Hamilton described as an "iconic" podium.
Alonso and Hamilton have had a frosty relationship in the past but were in fine form post-race having finished second and third, joking about the pit stop incident that drew no further action from the FIA race stewards.
Spaniard Alonso has been in fine form all season for Aston Martin but Hamilton has come alive since Mercedes' issues have been helped by a large upgrade for the W14.
As soon as the two teams close into Red Bull, F1 has a titanic battle on its hands with three greats of the sport. For our sake, please let it happen.
Williams take giant leap forward
Alex Albon secured the fan-voted Driver of the Day for a stunning drive to seventh in a much-updated Williams.
Teammate Logan Sargeant will have to wait until the British Grand Prix for the package, but the American will be waiting feverishly for it after the performance displayed by Albon.
The Thai-British driver's performance in qualifying, along with clever strategy from his pit wall, put him into the top 10 on the grid, but in the race, having moved his way to seventh, Albon was resolute in defence.
The Williams was particularly sound in a straight line and although rivals queued up behind in the latter stages of the race as Albon's tyres wore down, he was able to keep all behind him to secure his best result of the season.
Team Principal James Vowles wanted to become a firm fixture of F1's midfield - repeat performances will grant him his wish.
Ocon under the radar
Arguably the unsung hero of the season, Esteban Ocon again secured important points for Alpine and again outperformed teammate Pierre Gasly.
Granted, Gasly was unfortunate to have been blocked in qualifying, but that would not have done anything to affect the qualifying averages to his compatriot this year.
Ocon's performances leave him as best of the rest behind the eight drivers from the top four teams, but only eight points behind Aston Martin's Lance Stroll.
The Frenchman was corked behind Albon's Williams in Montreal, but take nothing away from his consistency of late - he is flying under the radar.
Pos.
Driver
Team
Time
Tyre
Results are being loaded...
View full results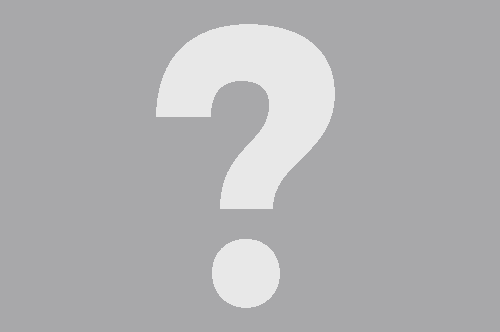 FIA stewards create penalty confusion
It is fair to say some of the decision-making by the FIA race stewards created some confusion across the weekend.
Carlos Sainz seemingly twice impeded rivals - including a rather dangerous moment at the final chicane - in qualifying but was only charged on one count and was handed a three-place grid penalty.
This was the same penalty given to Stroll for an incident which the rival he impeded - Ocon in this case - conceded punishment was not deserved. That doesn't make sense.
Then comes Nico Hulkenberg's penalty after a stunning effort to finish second in qualifying. The Haas driver was handed a three-place grid drop for speeding under red flags, yet in the stewards' report the German was made out to be anything but guilty.
Two unsafe releases during pit stops were investigated during the grand prix and whilst at any other race these would have resulted in slam dunk penalties, no further action was taken on this occasion.
The lack of consistency will lead to further confusion down the line. Haas Team Principal Guenther Steiner made the point after Monaco, though his inflammatory wording let his case down.
It is clear, however, that the point still stands.