To news overview
© Red Bull Contentpool
Max Verstappen has won the Azerbaijan Grand Prix, while Ferrari came away with no points due to both cars retiring.
It was a nightmare day for the Scuderia, with Carlos Sainz pulling off the track with an issue just nine laps in, while Charles Leclerc was forced to return to the pits while leading on Lap 21 when smoke billowed from the rear of his car.
Whilst Sergio Perez initially led the Grand Prix, Verstappen later overtook his teammate and from there had a mostly unchallenged drive to victory, with the Red Bull pair sealing a 1-2 for the team.
George Russell took another podium for Mercedes in third, with Lewis Hamilton working his way up to fourth ahead of Pierre Gasly in fifth.
Pos.
Driver
Team
Time
Results are being loaded...
View full results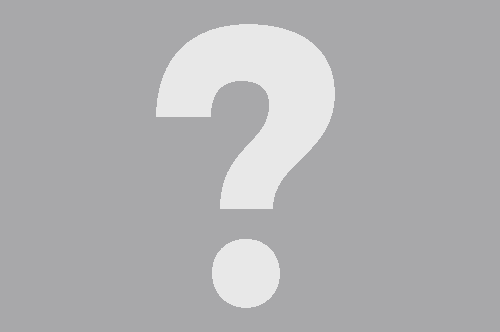 A strong start for Perez
As the race got underway in very warm temperatures, Perez made an impressive start and took the lead into Turn 1, with Leclerc slightly locking up.

The Mexican immediately built up a gap before the end of the opening lap, and in the process became the first non-pole-sitter to lead the first lap of the Grand Prix in Baku.
Elsewhere, it was a reasonably quiet start; there were few position changes on Lap 1, though Sebastian Vettel made a move up into eighth ahead of Yuki Tsunoda.
Meanwhile, Nicholas Latifi was handed a 10-second stop/go penalty for a grid infringement, due to a team member touching his car after the 15-second signal.
In the opening laps, Verstappen worked to bring down the gap to Leclerc in second, while Sainz seemed to be struggling to hang on to the Dutchman behind.
Further back, Hamilton looked to find a way past Gasly for sixth, perhaps a case of deja vu for the seven-time World Champion after he struggled to pass the AlphaTauri at the Emilia Romagna Grand Prix earlier in the year.
Outside of the top 10, Daniel Ricciardo seemed to hint to his McLaren team that he had more pace than teammate Lando Norris ahead of him in 11th.

© Red Bull Contentpool
Problems for Sainz trigger pit-stops
The yellow flags were brought out on Lap 9 of the 51-lap event when Sainz stopped at Turn 1 after reporting a mechanical failure, forcing the Spaniard out of the race. It was later confirmed to be a hydraulic problem.

This was escalated to a Virtual Safety Car, prompting several drivers to make a pit-stop, including Sainz's teammate Leclerc. The Monegasque's stop for Hard tyres was slightly slow due to a front jack issue, and this brought him out into third behind the Red Bull duo.
Others to visit the pits included Russell, Gasly, Vettel and Hamilton, with Vettel able to leapfrog the Mercedes driver in the process.

The sequence of stops prompted Verstappen to ask if Leclerc had been given a "free stop", leading to questions over whether the Ferrari man – and others who pitted – could make it to the end of the race on that same set of tyres.
Further back, Vettel was looking racy and overtook Esteban Ocon, before losing it by running straight on at Turn 3. The Aston Martin driver made a quick recovery back to the track, though, but had lost position to Hamilton and Tsunoda.
© XPB
Verstappen takes the lead
By Lap 15, Verstappen had closed in on Perez in the lead, and the Dutchman made it easily past his teammate into Turn 1.

Perez was told "no fighting" on the radio, but looked to be struggling for pace regardless, having quickly fallen back from Verstappen. Soon afterwards, Red Bull pitted him in what proved to be a rather long stop, bringing him out just ahead of Russell in the Mercedes.
Russell's mission to hold onto Perez was helped somewhat by Fernando Alonso struggling for pace in fifth, holding back the cars behind him.

Verstappen made his pit-stop on Lap 19, handing the lead over to Leclerc. Elsewhere, Alonso's stop allowed those held up to run more freely, starting with the two McLaren cars.
Ricciardo looked keen to make a move on his teammate, but was deterred from his engineer. While Norris soon pitted – giving Ricciardo clear air – Gasly had been able to catch the Australian, and eventually made his way past, going up into fourth place.
Nightmare for Ferrari as Leclerc retires
Ferrari's worst nightmares came true on Lap 21 when smoke started to billow from the back of Leclerc's car.
"Problem, problem, engine," he reported on the radio, before working his way back to the pits to retire his F1-75 in a double DNF for the Scuderia.
Leclerc wasn't the only one to face such issues, with Zhou Guanyu also retiring soon afterwards owing to a problem on his Alfa Romeo. The Chinese driver has suffered DNFs at three out of the four last races.
There was better luck for others, including Vettel, who finally pulled off a move on Ocon for eighth after a lengthy battle. Hamilton was also making ground, overtaking Ricciardo for fifth, while Alonso worked his way past Magnussen for P10.
Though Hamilton looked strong on track, the Briton didn't seem to be feeling so great in himself, having reported on Lap 29 that his back was "killing" him. The Silver Arrows have continued to experience issues with bouncing.
© Ferrari
Another Virtual Safety Car
Verstappen had built up a nine-second lead over Perez by Lap 31, but was warned by his engineer that anything could still happen, reiterating the concentration needed in such a race.
Meanwhile, Magnussen was forced to pull over to the side of the track on Lap 33 due to a mechanical issue. A disappointing turn of events for the Haas driver, who had been chasing Ocon for 10th.
This triggered a Virtual Safety Car, during which both Verstappen and Perez made a pit-stop. Others to take the opportunity included Russell, Hamilton, Ricciardo and Ocon.
Having a fresh set of tyres on certainly seemed to benefit Hamilton, who overtook Tsunoda to go up into fifth.
Soon afterwards, the AlphaTauri driver was shown a black and orange flag, calling for him to visit the pits. This was due to half of his rear wing opening.
The pit crew taped the rear wing shut and sent the Japanese driver on his way.
A smooth drive to the chequered flag for Verstappen
The final stages of the race were smooth sailing for Verstappen, who has now built up his championship lead even further. He was warned, though, not to use his DRS (Drag Reduction System) during the last laps.
Ferrari's non-finish also bolsters Red Bull's lead at the top of the Constructors' standings, with Perez taking the extra point for the fastest lap.
Hamilton continued his racy performance by getting ahead of Gasly for fourth on Lap 44, pushing the Frenchman down to fifth.
Behind them, Vettel came home in P6 after a strong race, while Alonso secured P7.

Ricciardo, Norris and Ocon completed the top 10.
Also interesting:
Video: How much does it cost to become an F1 driver?
RacingNews365.com breaks down how much it costs drivers to make their way up the ranks in the world of motorsport and become an F1 driver.